Took these the other day.
Knock on wood, but haven't seen any pests at all on mine. Had the odd leaf with a hole or 2 in it, but nothing that is decimating them.
2nd year plants, might have just enough to add to a couple of batches.
From left to right, Golding, Fuggles, and 2 Chinook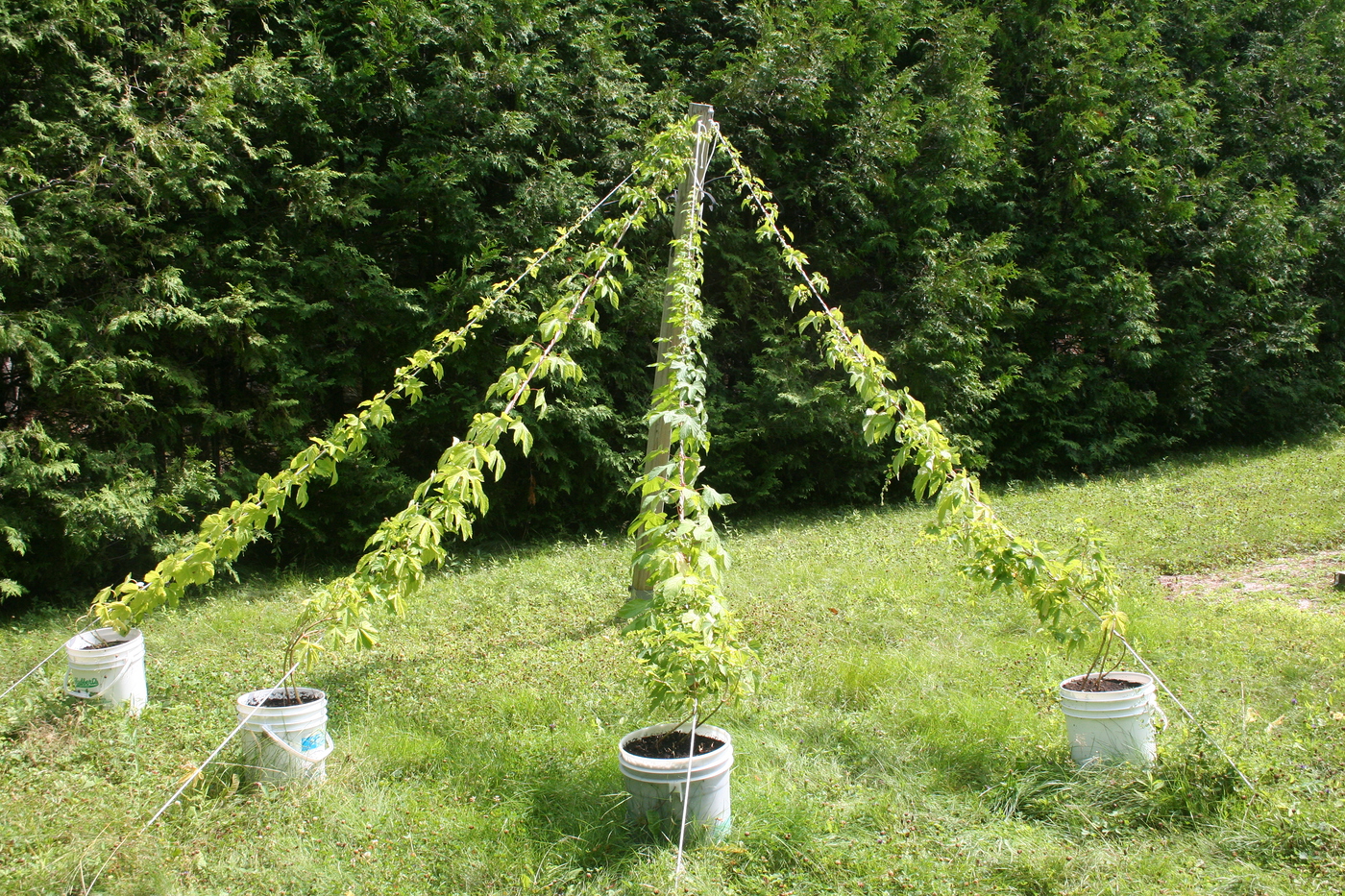 2 Chinook overhead, Fuggles to the left (loaded) and Golding on the far left.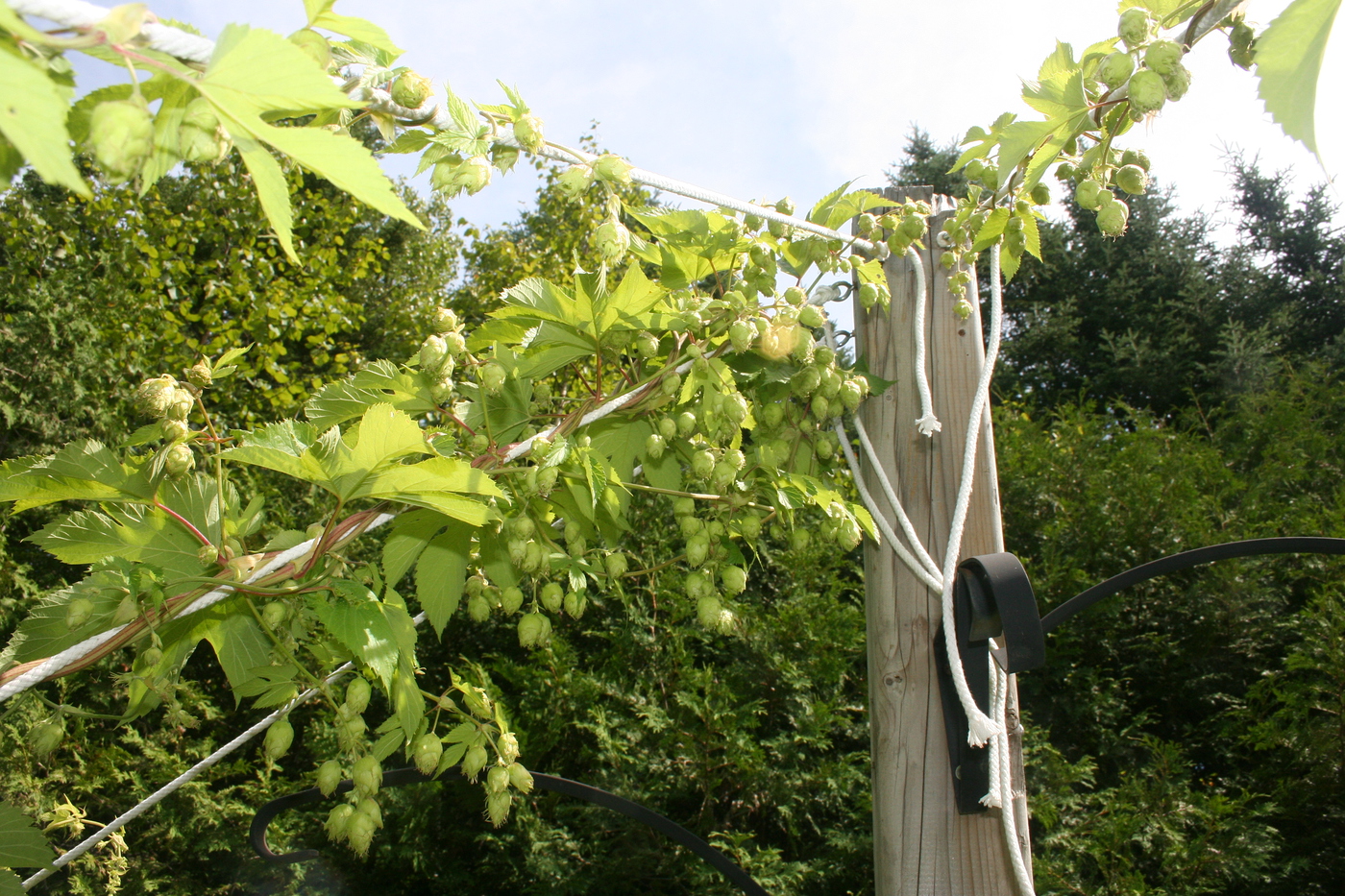 Closeup of the Fuggles
Closeup of one of the Chinook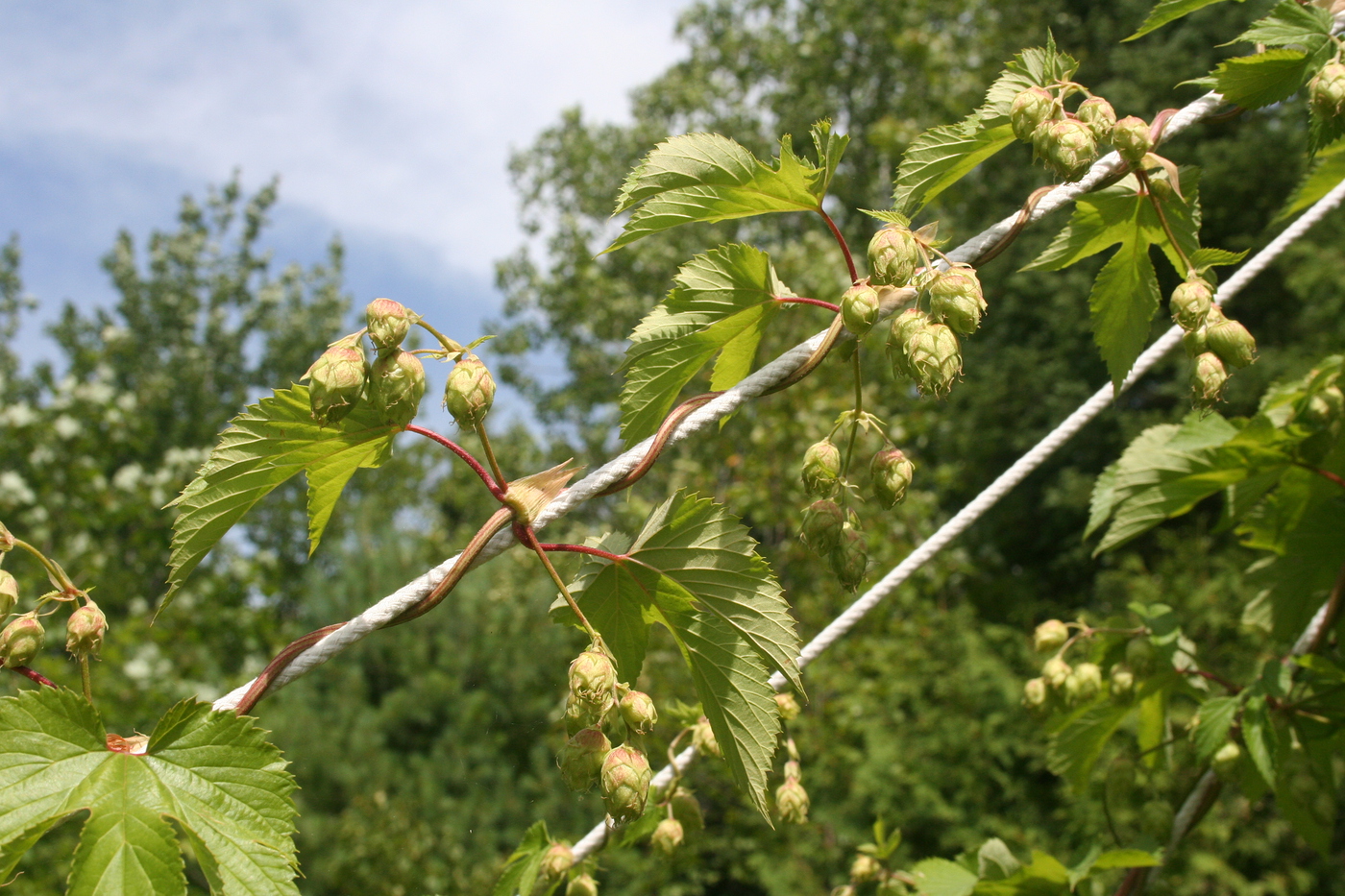 Last year I got 7 Chinook cones from one plant (1st year plants, so wasn't expecting much), think I will get a few more this year.